Eyeglasses come in a variety of types. This includes a single-vision lens with one power or strength over the entire lens, or a bifocal or trifocal lens with multiple strengths over the entire lens.
But while the latter two are options if you need a different strength in your lenses to see far and near objects, many multifocal lenses are designed with a visible line separating the different prescription areas.
If you prefer a no-line multifocal lens for yourself or your child, a progressive additional lens might be an option.
Modern progressive lenses, on the other hand, have a smooth and consistent gradient between differing lens powers. In this sense, they can also be called "multifocal" or "varifocal" lenses, because they offer all of the advantages of the old bi- or trifocal lenses without the inconveniences and cosmetic drawbacks.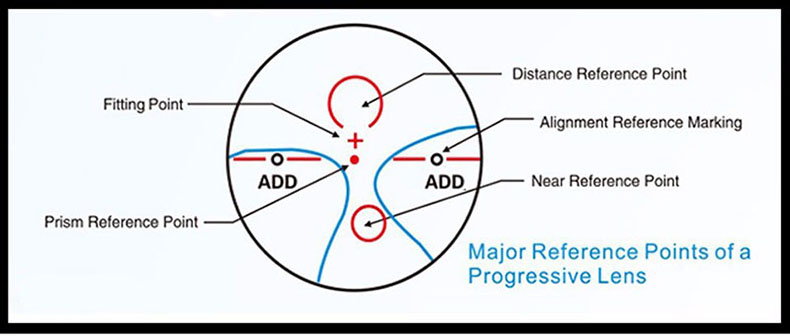 Benefits of Progressive Lenses
With progressive lenses, you won't need to have more than one pair of glasses with you. You don't need to swap between your reading and regular glasses.
Vision with progressives can seem natural. If you switch from viewing something up close to something far away, you won't get a "jump" like
you would with bifocals or trifocals. So if you're driving, you can look at your dashboard, at the road, or at a sign in the distance with a smooth transition.
They look like regular glasses. In one study, people who wore traditional bifocals were given progressive lenses to try. The study's author said most made the switch for good.
If you value quality, performance and innovation you've come to the right place.